CONTEXT
You already know your content has to be good or learners will start snoring—if they're not logging off the learning experience entirely.
But what really matters for driving behavior change and business results is context.
Add in examples specific to your company culture around general conceptual content. Use case studies that relate directly to your business to help tailor theoretical knowledge to give your learners exactly what you need them to get out of that knowledge. This will help give your learners daily on-the-job context.
Content may still be king, but context is everything—and without it, that content could ultimately mean nothing to your learners.

Give 2 contextualized examples for every 1 concept presented in the program.
COMMUNICATION
Learners are busy (super, super busy!) with their day jobs, so be very clear with them about what's expected and when.
It's a balancing act—not so much communication that they ignore your emails, but not so little that they're unaware of what's expected from them until it's too late. This is especially true of time-bound experiences like corporate MOOCs, where learners can complete assignments and content when they want to, but have to be done by a specific deadline.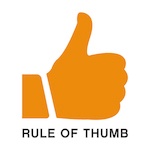 Keep bulletins short, highly relevant, and to the point. They should be close enough to the deadline that it matters to the learner, but not so close that they don't have time to complete the work they're being reminded about.
COLLABORATION
Without a forum for discussion, online collaborative workspaces, and ways to communicate with each other across time zones and borders, your corporate MOOC will be missing out on some of the most powerful aspects of the medium.
Collaboration is key in the workplace and it's key in workplace learning.
Help your learners build the muscles they'll need on the job while in the course.
false
LOREM IPSUM
TITLE