The Microsoft "Business School Series" revolutionized learning for their global salesforce, and helped Microsoft successfully react at the speed of business.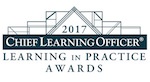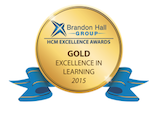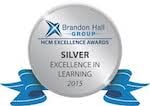 and many more awards
The Challenge
Microsoft needed a new training regimen for their global sales teams to support the organization's overall business strategy paradigm shift to a mobile-first, cloud-first company. For the sales team, this meant a change from selling to an IT manager to selling to a business decision maker, an audience requiring a very different approach by the global salesforce.
With their traditional training methodology, it would have taken Microsoft over 4 years to reach everyone in their 15,000 strong global workforce, an unacceptably long time in an era of rapid change and disruption.
The Solution
Microsoft teamed with Intrepid and global business schools INSEAD and Wharton to deliver a 3-course "Microsoft Business School" using a cohort-based learning approach.
The 3 courses each last 6–8 weeks and all share a similar multi-modal learning approach and standard experience on Intrepid's platform. They are time-bound but semi- synchronous, meaning that content is available for learners to access 24/7 but released on a weekly basis to encourage learners to keep pace with their cohorts, and final assignments have specific deadlines. In alignment with short-form content best practices designed to meet the needs of the modern learner, participants are expected to put in 3 hours of time per week (total) consuming content and applying learning. But they can do so in chunks as small as 5–30 minutes in and around their busy travel and work schedules. Currently all three courses are run simultaneously throughout the year for multiple cohorts.
Learners who pass the course also achieve Online Executive Education Certificates of Completion from INSEAD or Wharton respectively, which includes an open and verifiable digital badge usable on their LinkedIn profile
The Results
The "Business School" cohort series has surpassed expectations and delivered consistent results for three years and counting. The impact of the Business School series has been immediate and beneficial, with learners and their managers continually crediting new customer wins directly to having taken the courses.
From a survey conducted to merely 177 randomly selected participants one year after the first full launch, total self-reported deal revenue directly linked to the INSEAD courses was over $50M. Assuming the scale of impact is similar throughout the rest of the program's alumni, the estimated business impact of this program in just the first year would be ~ $1.4B.
Other key metrics:
Readiness Impact Scores (a standard Microsoft L&D metric) consistently between 172/200 and 188/200 — usually, 140/200 is considered a solid Readiness Indicator Score
Thousands of real customer account plans created (and peer-reviewed) through final assignments
A laundry list of multi-million dollar new deals won directly because of concepts learned in the courses
Passing rates consistently in the ~80% range for all courses and cohorts
Continued high ongoing voluntary enrollment for all cohorts
90% percentage of learners sharing their INSEAD and Wharton certified digital badges on LinkedIn after successfully completing the course
Net satisfaction ratings from post-course surveys of ~99%