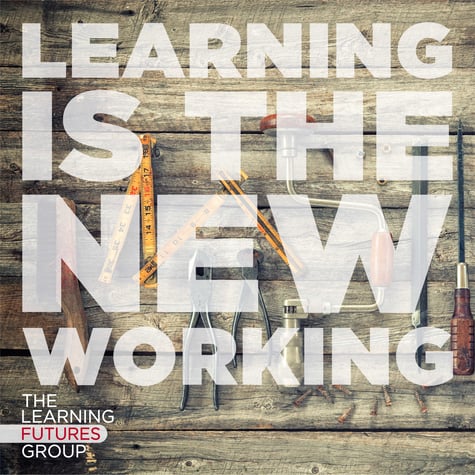 Intrepid is proud to sponsor season one of a new podcast on the future of workplace learning by Chris Pirie, ex-Microsoft Chief Learning Officer and founder of the Learning Futures Group which is a network of veteran learning professionals with a focus on offering practical help to the Chief Learning Officer, Training and Talent leadership of mid-size to enterprise brands. The "Learning is the New Working" podcast captures conversations with some of the leading thinkers and practitioners in the modern Workplace Learning ecosystem and features Intrepid GM/VP Sam Herring in episode three.
View previous podcasts via SoundCloud here.
From Chief Learning Officers to Learning Experience Designers and the HR leaders in charge of managing and nurturing the modern workforce, LITNW aims to cover everything from the American skills gap to how the rise of robots, AI, emerging technology and demographic changes are shifting all of our lives. The LITNW podcast also explores how the ongoing technological evolution is transforming learning in ways previously unanticipated. Additionally, Chris will explore new methods organizations can pursue to effectively deliver learning work, what sales enablement really is versus its potential, and what a 'Learning Science' should or could offer.
Click here to hear Chris and Sam (episode three) dive into everything from where the $40 billion that got invested in Ed Tech over the past 20 years actually went to how researching Wild West characters helped shaped a progressive vision for educational tech achievement in episode three.
For more information on LITNW and where this season's of Intrepid-sponsored episodes go, be sure to follow us on Twitter @IntrepidLS and you can also follow Chris here @cpirie. To keep up with his latest podcast or surf his archives, please click here.
false
LOREM IPSUM
TITLE