Tune in to watch this webcast of our latest collaborative features in action
Colin Gause and Rachel Elfenbein team up to showcase the latest collaborative feature roll out on the Intrepid platform. This presentation and demo highlights just a few of the new and engaging, social features that we are proud of.
In this webcast, they will touch on Social Profiles, Learner Comments, Easy Search and more!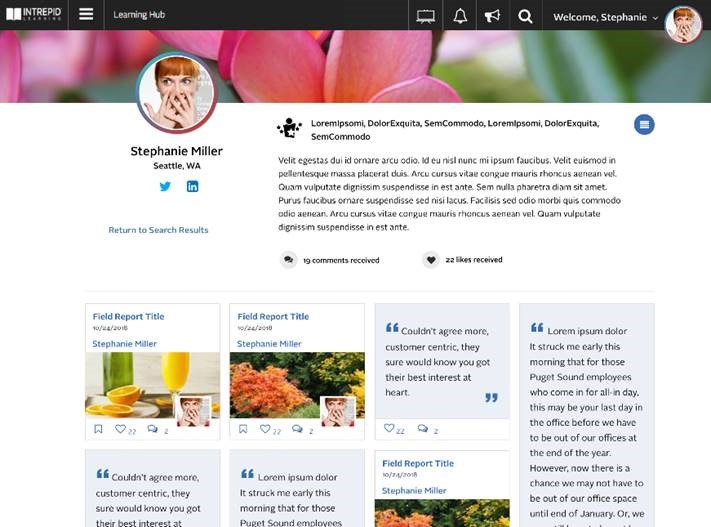 Stay tuned for more great collaborative features and webcasts coming soon!