We surveyed over 800 U.S. corporate learners to find out how they feel about corporate learning options they were given in the last year. The results were encouraging! But there's still plenty of room for improvement. (Hint: collaborative online learning in a digital blend can be a great answer).
Check out the infographic below (click to download...)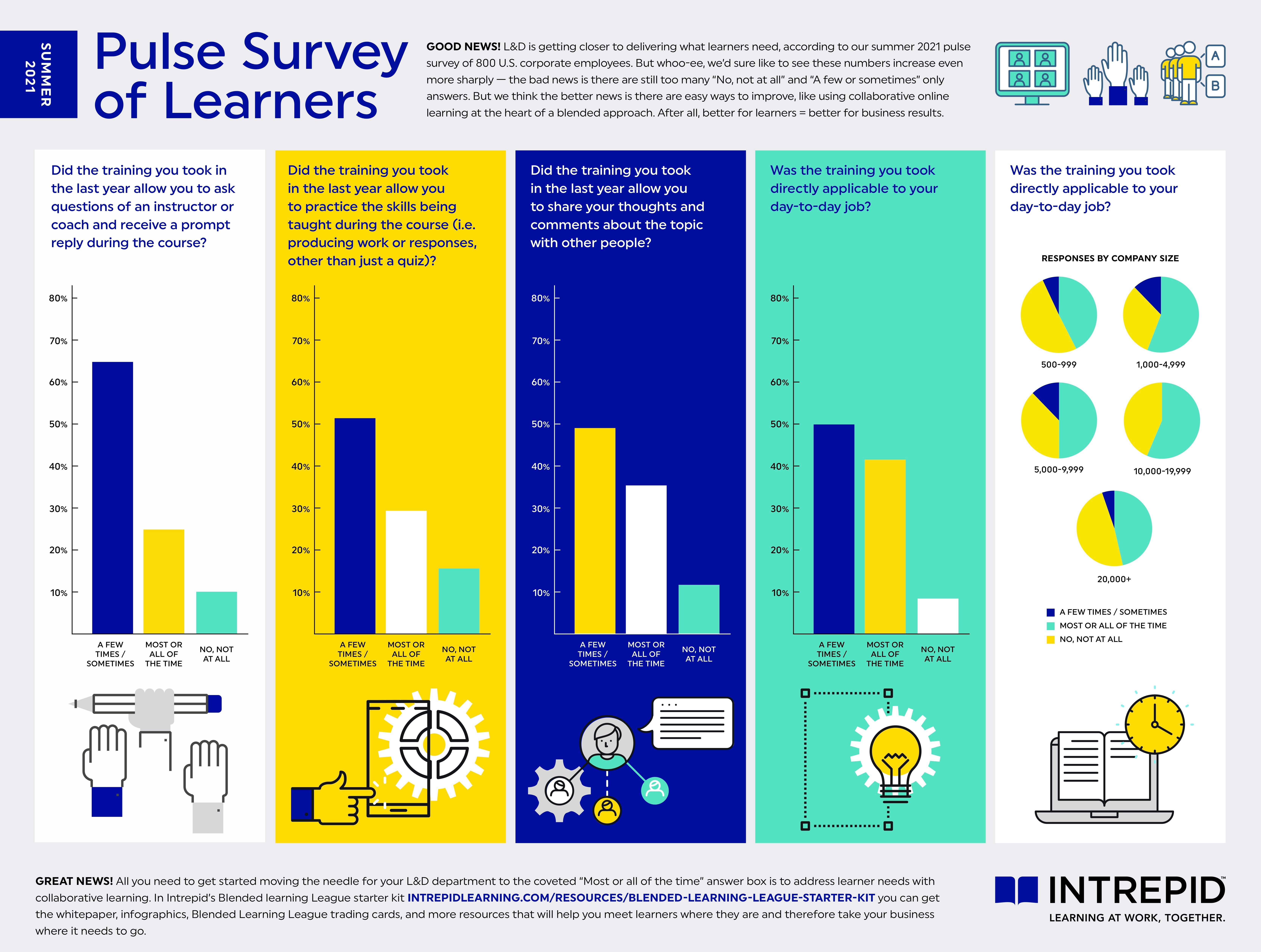 And for more survey results, download our more in-depth State of High Stakes Learning Survey too.
false
LOREM IPSUM
TITLE