"Business Development: Progressing Your Sales Opportunities" took a blended MOOC approach to QuintilesIMS's complex sales onboarding issues.
(QuintilesIMS is now known as IQVIA).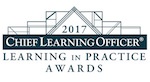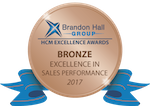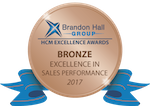 The Challenge
In order to build sales skills and capabilities in a very complex and challenging environment, QuintilesIMS' L&D department needs to deliver training that:
Upskills their global sales force efficiently and economically across multiple regions worldwide
Drives consistency in sales and CRM processes
Improves upon existing sales onboarding and retention practices
Increases cross-selling capabilities
Minimizes time out of market for sales training over moretraditional ILT programs
QuintilesIMS's goals for "Progressing Your Sales Opportunities": to link their learning objectives to specific business outcomes. All of this led to the choice of a blended learning MOOC-like approach delivered on the Intrepid Learning platform, designed and launched in 90 days with courses beginning in October 2016. The pilot was delivered to 103 employees (89 participants and 14 managers) across 11 countries
The Solution
"Progressing Your Sales Opportunities" centers on applied learning and real business outcomes using actual client business scenarios and opportunities. The course is primarily self-paced, with blended online and offline activities managed and delivered through the Intrepid Learning platform. There is an in-person peer and manager coaching piece as well.
"Progressing your Sales Opportunities" is delivered via the Intrepid platform and created a learning experience that is:
Scalable across multiple geographies, time zones, and number of learners
With social learning activities to maintain high level of engagement
Discussion forums
• Missions (key macro-level activities)
• Commenting and "liking" of Mission Field Reports
Full of rich, micro content including documents, knowledge checks, videos, and links to external resources
Uses gamification elements (leaderboard, badges, best practice sharing, etc.) to fuel interest levels and competition
Increases cost savings (eliminate need to travel to central location) and minimize time-out-of market for revenue producers by incorporating real-world client opportunities in our learning activities and exercises
Boosts behavior reinforcement and manager pull-through post-learning
Improves reporting to business and HR partners on participant activities in the platform
CONTENT: THE BRICKS
The 8 week MOOC-like program consists of 4 modules. Learners have 2 weeks to complete each modules' content. Participants are required to bring an actual client opportunity for the applied learning activities.
APPLIED LEARNING: THE MORTAR
All assignments in each module center on applied learning, using existing clients and business opportunities in real time. Learn- ers focus on their most pressing needs—call planning for exam- ple—provided with the tactics and tools to prepare for their client meetings. Then, they create their plan and share the output with their peers and managers within the online learning experience.
Participants are assigned into cohorts of 3 or 4, with a blend of senior and junior salespeople in each group. Cohorts are expect- ed to meet once per module outside the platform (generally via conference call or web meeting) to share information, strategies, ideas, insights and challenges, and work on that module's "Mis- sion" or applied learning assignment. Each learner submits a Field Report for each Mission, which is viewable by the rest of the pro- gram participants, enhancing the sharing of knowledge even farther.
The Results
"We have gotten tremendous feedback on our MOOCs. Learners enjoy the interaction with peers, gamification and thoroughly modern look and feel. We think we will see more behavioral change and business impact from MOOCs than any other type of learning. That, and at a fraction of traditional classroom cost. Great stuff!"
— Mike Duffy, former VP and CLO