Learner-centric approach to modern learning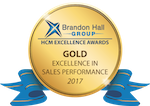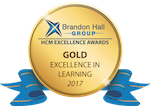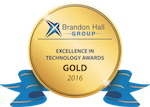 and more awards
The Challenge
As part of their shift to a "cloud-first, mobile-first" company, Microsoft wanted their public sector sellers (non-profit and government) to better engage with and connect to customers, while at the same time making a solid case for Microsoft products.
Within the larger sales and marketing organization, Microsoft's 3,000 public sector sellers have additional challenges related to their vertical. For instance, purchasing and decision-making is approached differently by public sector buyers than for-profit clients, involving different types of stakeholders and processes.
In addition to a shift in knowledge and approach, successfully selling to the public sector in this new paradigm requires a great deal of 'soft skills' such as empathetic listening, relationship building, and other interpersonal skills traditionally viewed as nearly impossible to effectively learn in an all-online environment. (And public sector training had never been done online before at all at Microsoft!)
The Solution
With the Intrepid team and the London Business School, Microsoft created a customized, tailored MOOC-like course with heavy use of social and collaborative interaction features. Each week's content consisted of a multi-modal blended learning approach with video lectures, online discussion forums, case studies selected specifically for their relevance to the Microsoft audience, and "Mission" exercises: strategically placed opportunities to immediately apply key learning to the sellers' real customer portfolio. The real-world application focus included both weekly activities completed with their broad set of clients in mind, and a final account plan assignment focused on their most critical customer, which was shared with colleagues for feedback and peer-to-peer learning.
The cohesive branding within the course experience in conjunction with the efficacy of the short-form content approach allowed learners to access and learn in-depth, complicated topics within the rhythm of their busy workdays.
The discussion forums were a particularly successful and bi-directional learning experience. Learners regularly went above and beyond in the discussions, even though that is not where their grade came from. They did it of their own volition. True interpersonal connections were created and the high engagement, which highlights the value learners place on peer-to-peer sharing abilities, helps with retention of knowledge as well as immediate and ruthless relevance to the Microsoft context.
The Results
The sales L&D measures all training through standard course evaluations, during and after training. The criteria is rated and expressed through the net satisfaction score (NSAT) and Readiness Indicator Score (RIS). 140/200 is considered to be a solid RIS. The first run of the public sector course saw an RIS of 168/200, and the NSAT was also very robust for training at Microsoft (online and otherwise).
In addition, learners were excited to exchange ideas with a globally-dispersed, diverse cohort of sellers. "Leading the Way in Public Sector" has helped Microsoft sales managers and salespeople build relationships across the globe, from Britain to Oman to Bahrain to Mexico, sharing struggles and strategic insights in a manner just not possible with older training methods. This, in addition to the learner satisfaction and strategic alignment of course takeaways with on-the-job requirements, has made Microsoft's learning leadership very happy with the results, and learners very excited about the experience.